---
Belgium Block
Original Belgium Block (or Belgian Block) is a term used to describe a quarried stone, usually rectangular in shape and 5-7" deep. The original stone shape was truncated so the base measured a little less than the top surface area.
Our quarried granite cobblestones size 9x5x5" and 10x7x4" are often referred to as Belgium Blocks. In addition we also offer a size 4x4x4" cube granite cobblestone. In Europe these are referred to as Setts.
The primary inventory colors are Grey, Rose and Charcoal Black. Straw and Buff are not always readily available.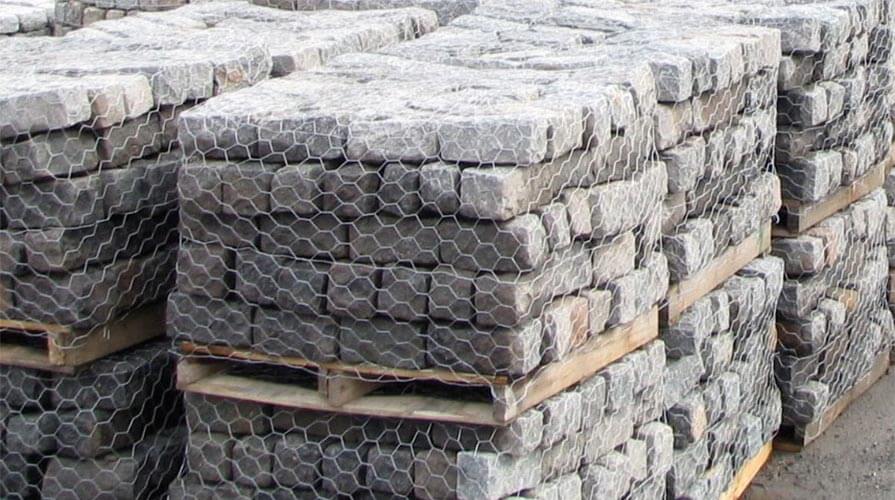 9x5x5″(+/-) Grey & Rose
140 pieces per pallet
16 pallets per truck
area 700 -750 sq ft
View Chateau Carolands, 20,000 sq ft of 9x5x5″ (installation in progress)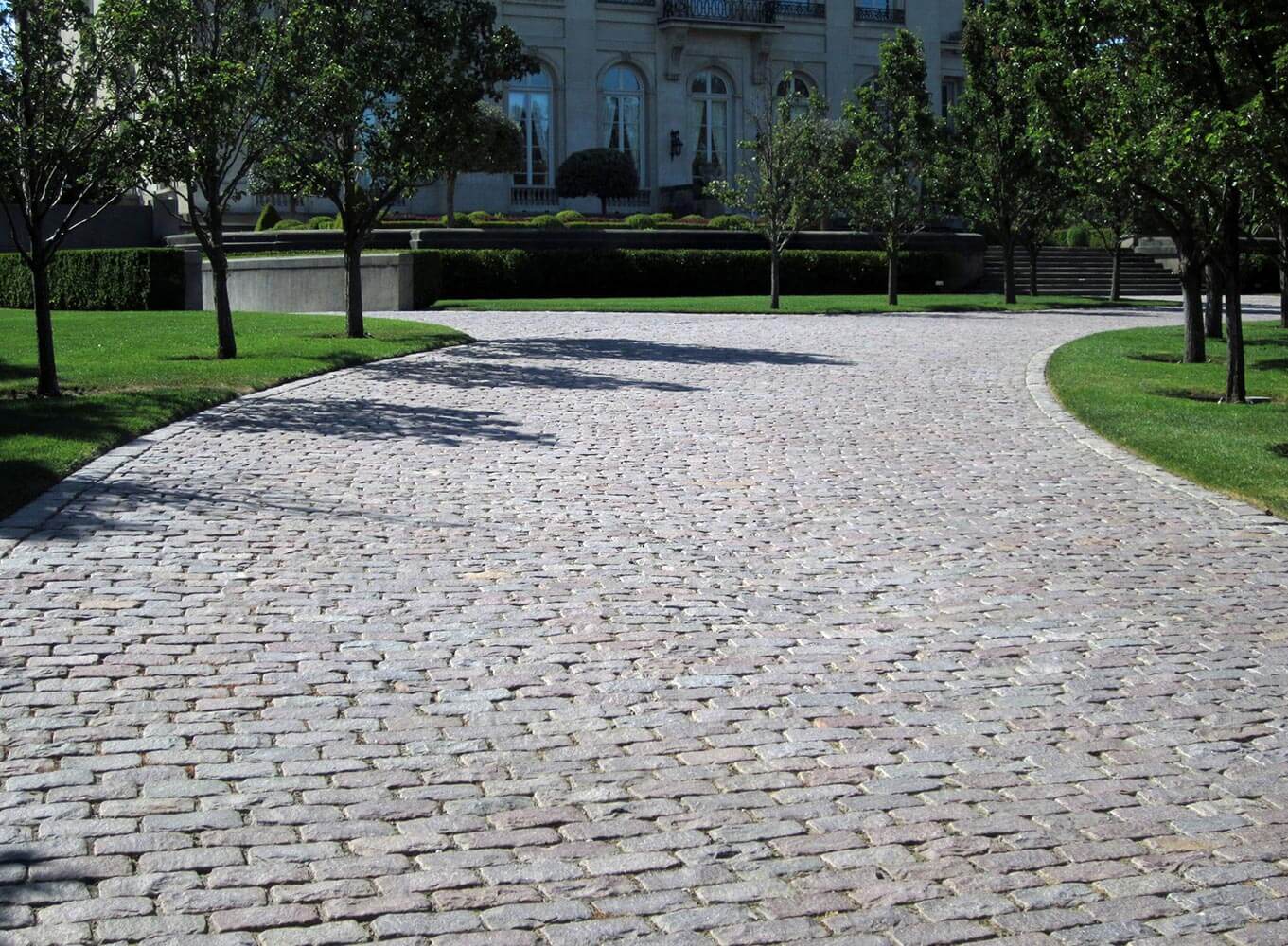 Belgium block, granite cobblestones are hand cut for a natural split face.
Because no two pieces are identical there is a natural aged appearance to the installation after completion.
---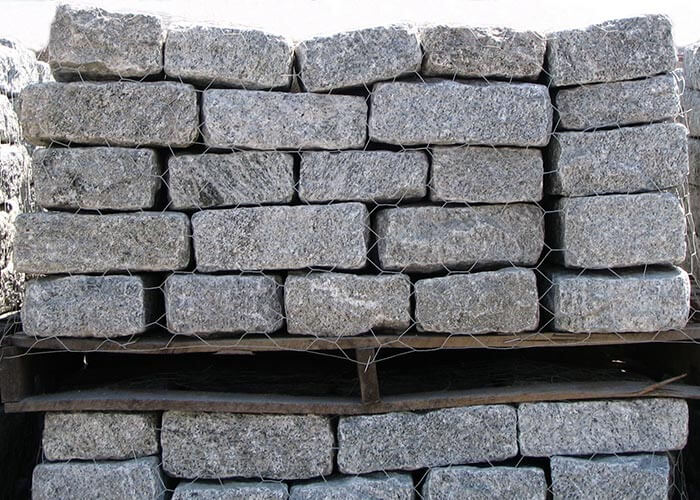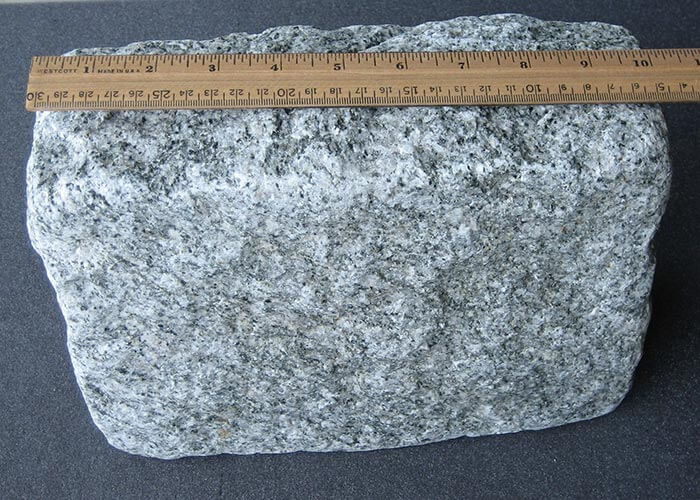 10x7x4″(+/-) Jumbo cobblestones, Grey & Rose, 100 pieces per pallet,
16 pallets per truckload. Area 778 sq ft +
---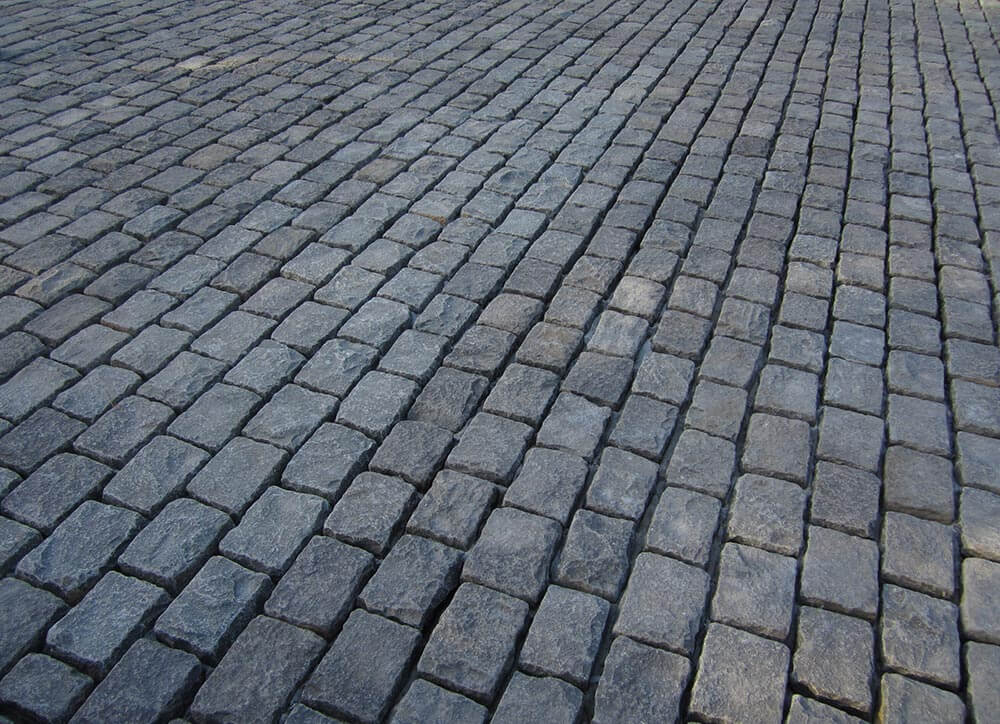 10x7x4″(+/-) Charcoal Black Jumbo Cobblestones, 100 pieces per pallet. 13 pallets per truck. Area 631 sq ft+
---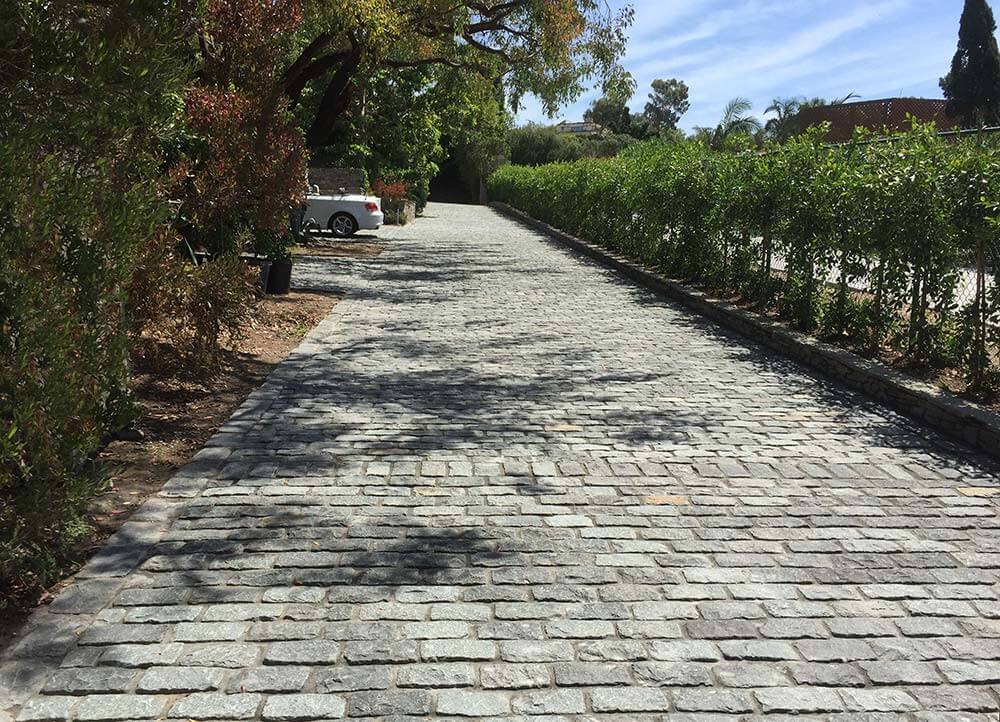 9x5x5″ Charcoal Black granite cobblestones, 7,000 sq ft driveway & motor court
---
Click to view our 4x4x4" granite cobblestone cubes 
---