---
Granite Cobblestone Cubes & Blocks
Inventory available throughout the year. Easily set in a dry pack or wet mortar for an exclusive quality appearance.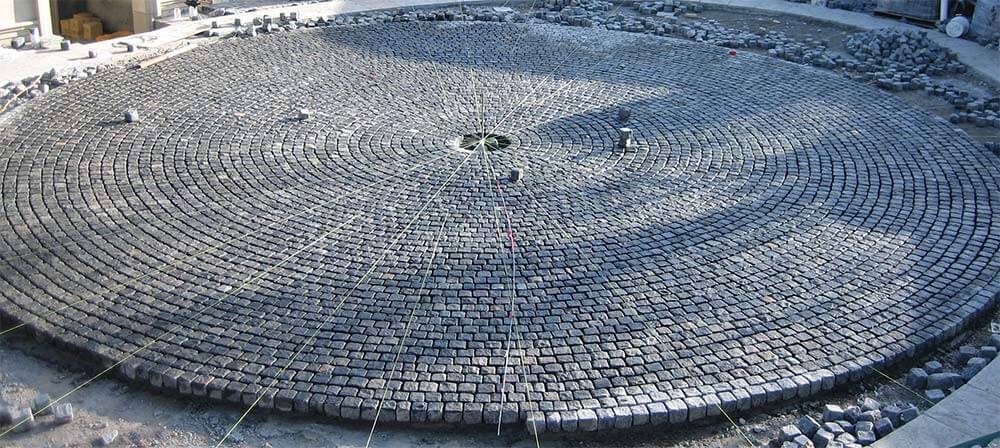 Installations of Granite Cobblestone cubes 4x4x4". Most suitable for circular driveways or a specific design layout.

---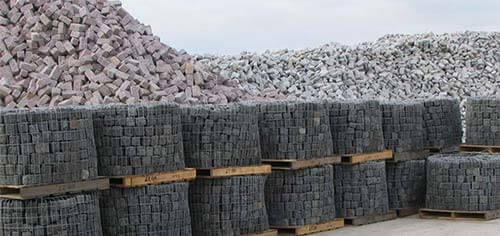 Cobblestones are neatly stacked on pallets and delivered by flat bed truck or in box containers.
Charcoal Black 12 pallets per truckload. Area 733 sq ft.
---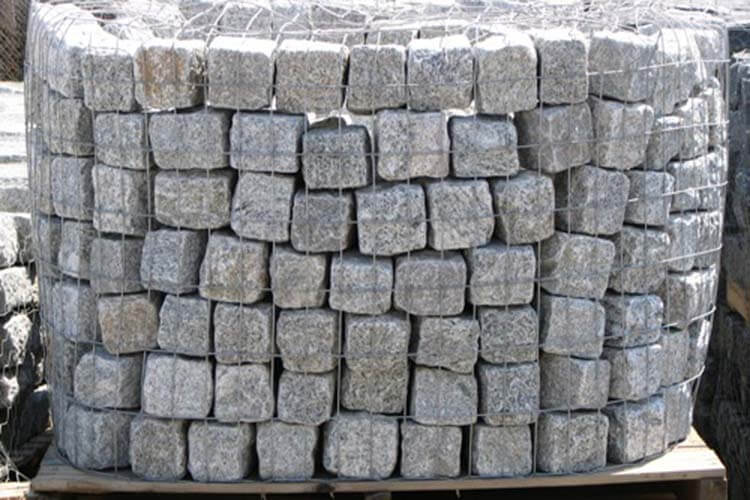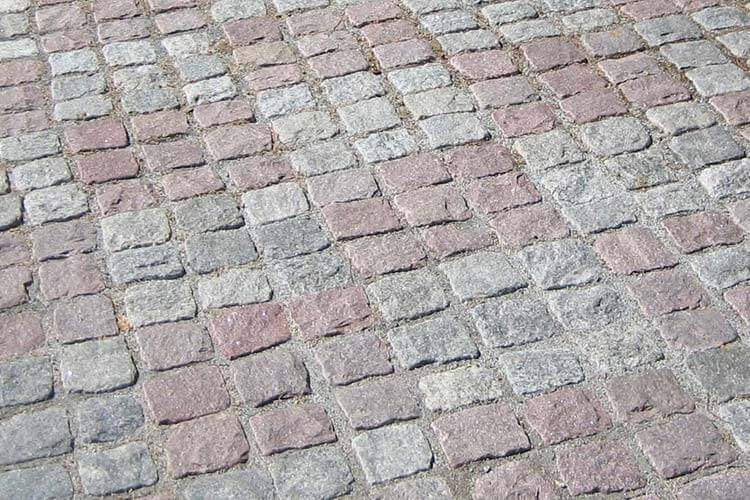 4x4x4″(+/-) cobblestone, Grey, Rose, 550 pieces per pallet of each color,
16 pallets per truckload. Area 977+ sq ft
---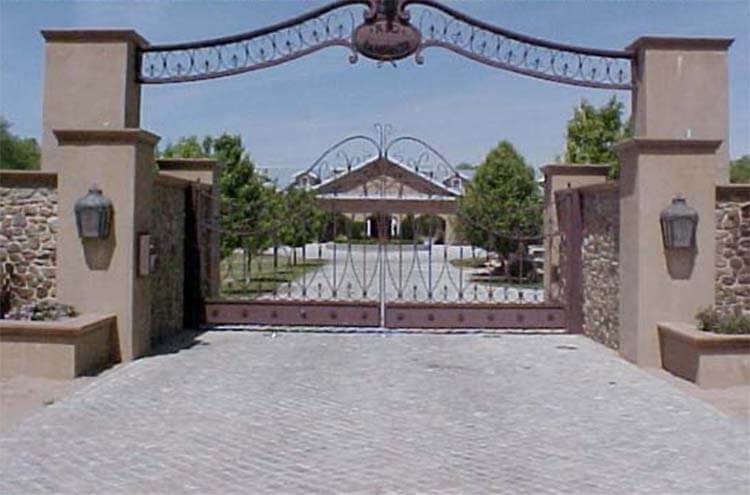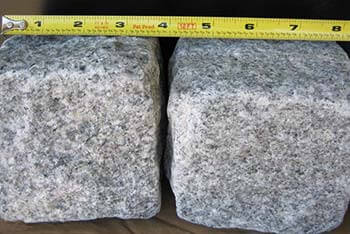 ---
4x4x4″ Grey granite cobblestones for 50,000 sq ft equestrian project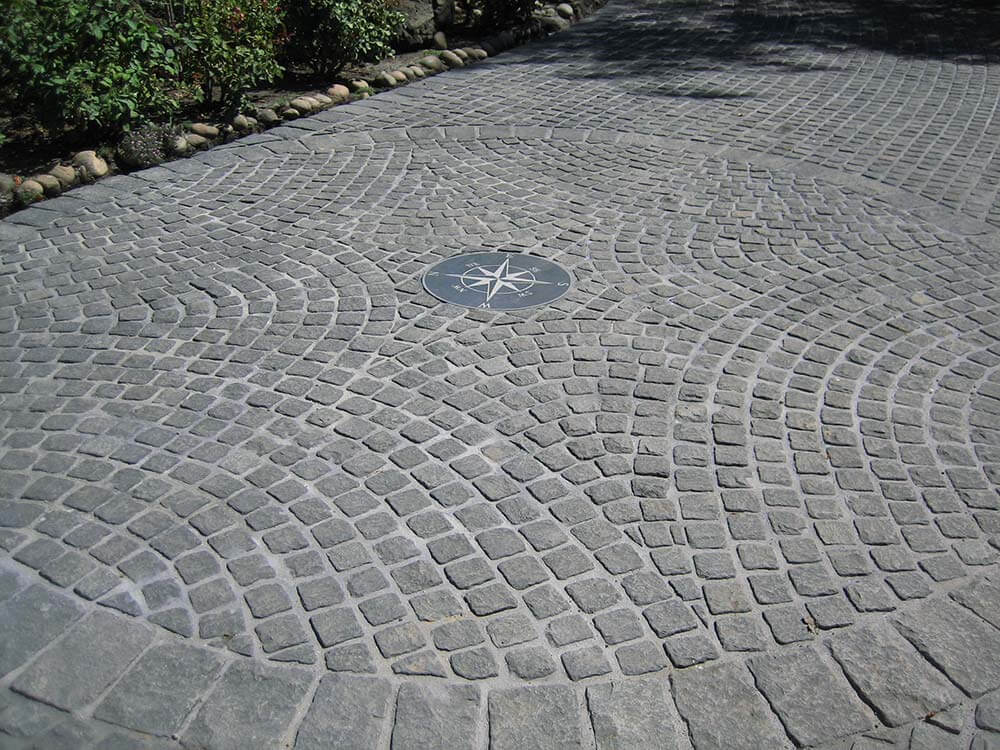 4x4x4″ Charcoal Black cobblestones with compass motiff. 10x7x4″ border
---
---