---
Granite Cobblestone Custom Production
2″ thick granite cobblestones in Grey, Rose, Buff, Straw/Yellow and Charcoal Black are available as custom production direct from the quarry in full container loads.
Production requires a minimum of 8-10 weeks for delivery compared to delivery of 3-10 days for 4″ or 5″ thick US inventory.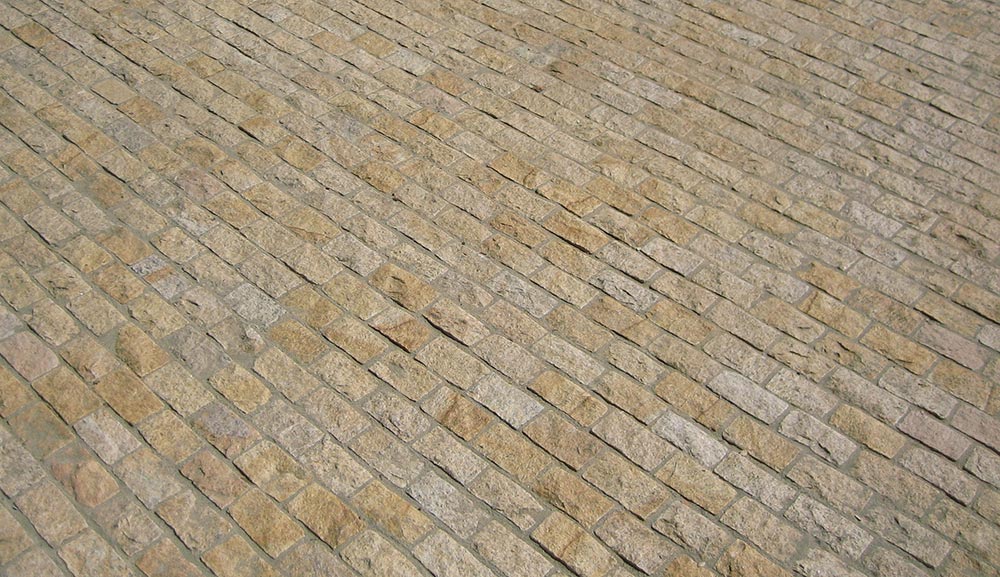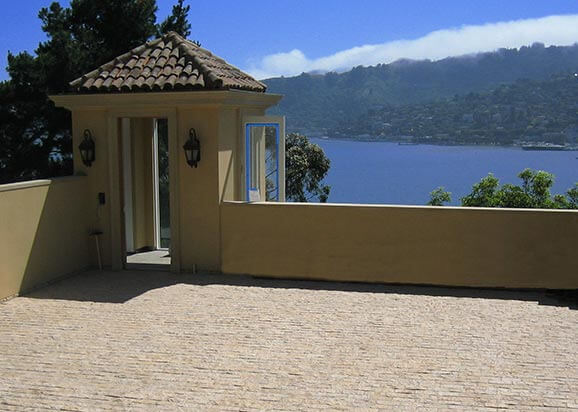 Custom production 8x4x2″ buff granite cobblestones for an elevated courtyard appearance.
---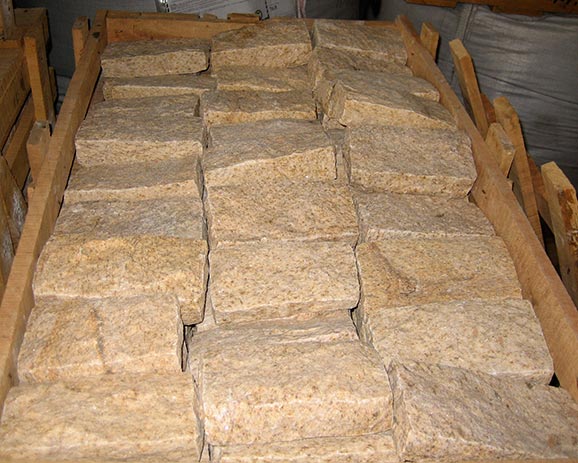 8x4x2″ or 4x4x2″ granite cobblestones split face surface, split face sides and base.
Shipped in crates or nylon bags direct from the quarry.
One container load approx 2,000 sq ft.
---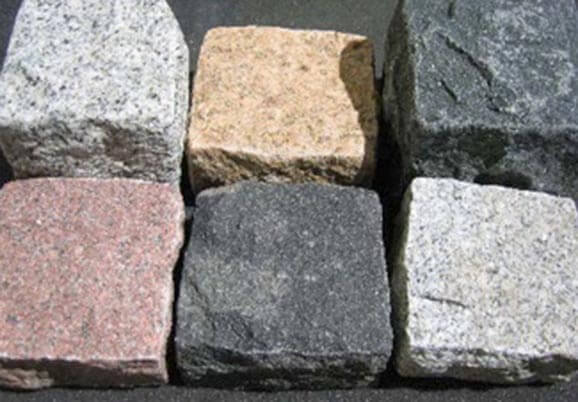 4x4x4″x 2″ Grey, Rose, Straw/Yellow and Charcoal Black granite cobblestones alongside 4x4x4″ Grey and Charcoal Black cobblestones.
---
---
---
US QUARRIED GRANITE PRODUCTION – GREY ONLY

9x 5×2″ cobblestones split edge four sides and sawn two sides.
Cobblestones can be supplied with a split face, sawn or split sides in custom or standard sizes.  Delivery 3-4 weeks.
---
For installation costs consult a local landscape or hardscape installer. Sub-structure soil conditions, the surface traffic and drainage requirements will dictate the method of installation. As a general guide we suggest a mortar bed or dry pack ratio of 3-1 sand and Portland cement for the 2″ thick cobblestones rather than a dry sand bed only.
---
---