---
Old Cobblestones from Europe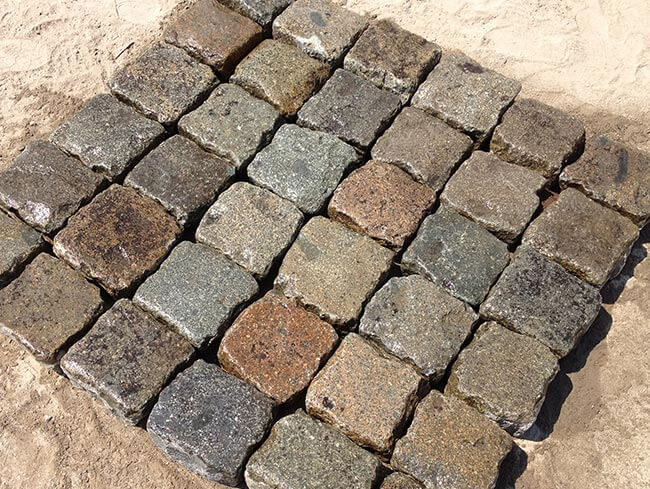 Worn weathered surface, split edge.
Color: Grey / Taupe
Size: 5×5″
Thickness: 2.5-3″ and full depth at 5-6″ suitable for dry pack / sand installation
Delivery:
East Coast 4 – 5 weeks
West Coast 6 – 7 weeks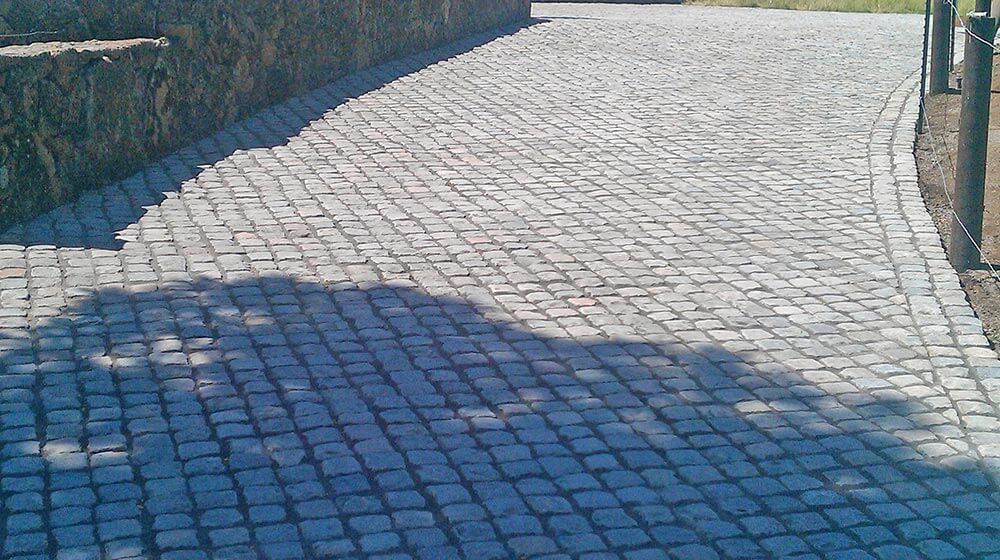 Same size cobblestones are used as border edge with field cobblestones being offset.
---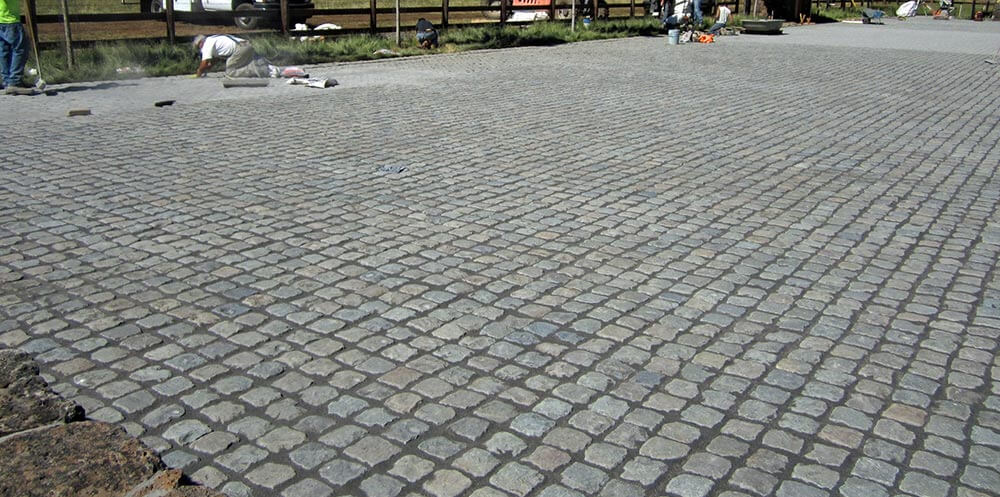 17,000 sq ft project of full depth 5x5x5-6″ Grey / Taupe cobblestones. 
---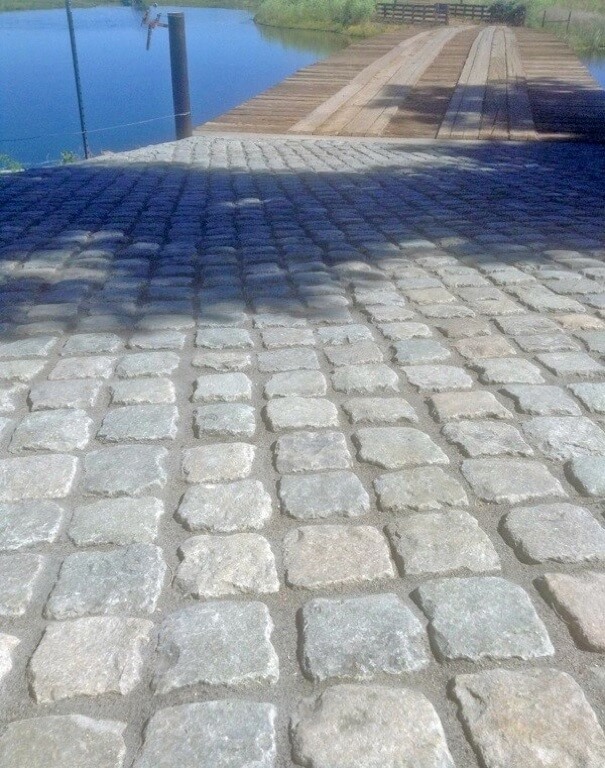 Old European cobblestones, running bond installation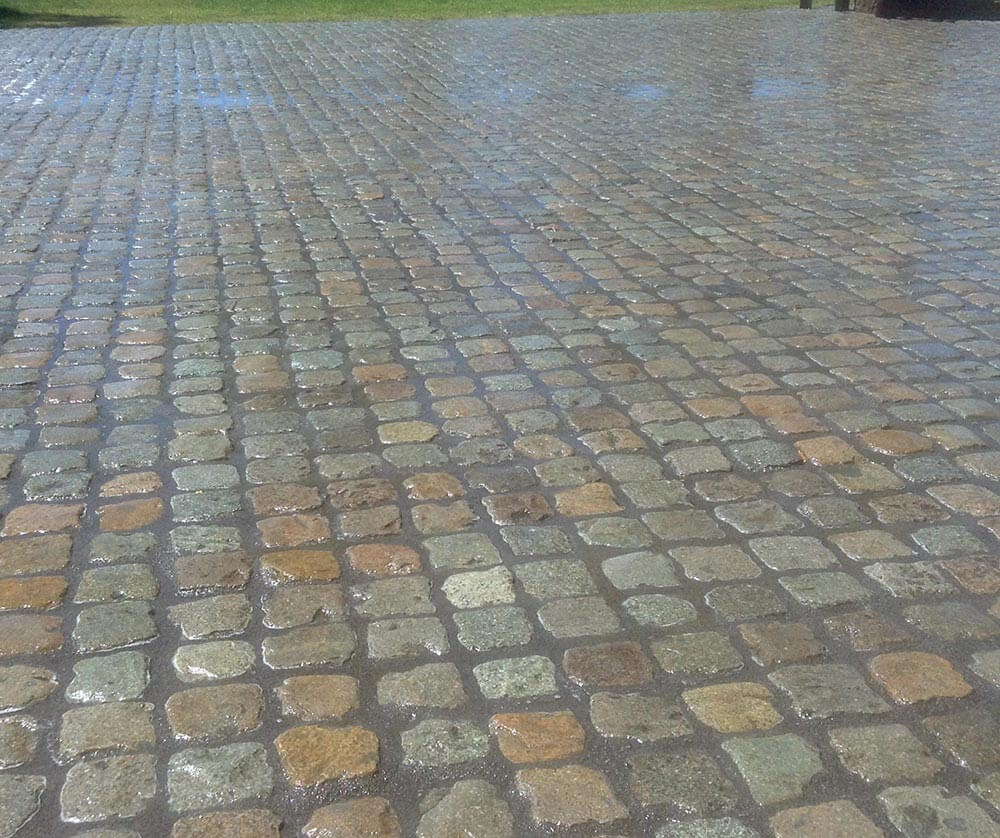 Installation shown wet to highlight color tones of the cobblestones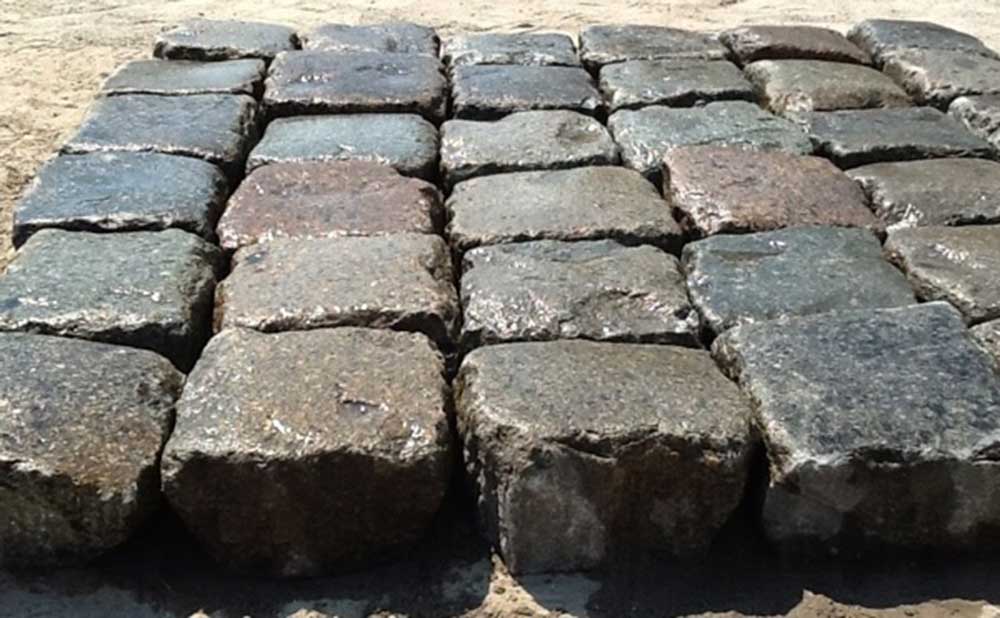 Installation can be in a dry pack sand bed or traditional wet mortar. Joint filling with either polymeric sand, or fractured aggregate for permeable drainage.
Cobblestones size 7-8″ x 5-6″ Taupe/Grey with hint of Burgundy. CLICK FOR DETAILS
---
---